Hyperbaric Cocoon by O2genes
Otherwise known as Hyperbaric Oxygen Chamber (mHBOT), Cocoon by O2genes delivers up to 100% oxygen while under increased atmospheric pressure at 1.4 – 1.5 atm in an enclosed cocoon to enhance oxygenation throughout the entire body.
The technology of Hyperbaric Oxygen Therapy stems from the USA, where oxygen therapy is used to stimulate blood circulation and oxygenation within the body for healing and recovery. Backed by evidence-based research and data, it has been proven that the brain is highly sensitive to changes of circulating oxygen concentrations, where low or absent levels of oxygen rapidly induce unconsciousness or cause permanent brain damage. 
Terapi oksigen meredakan nyeri akut dan kronis serta meningkatkan kualitas tidur dengan mendorong regenerasi sel dan melatonin internal sekaligus meningkatkan aliran darah. Selain itu, oksigen tidak beracun, tidak invasif dan tidak memiliki efek samping.
Enhance Energy Level & Cognitive Abilities
|
Oxygen feeds our brain. Hence, with the use of supplemental oxygen, our ability to think, reason and memorise can be improved. Hyperbaric Oxygen Therapy has been suggested for the treatment of different brain injuries as well as for physical and cognitive enhancement.
Studies have shown a significant improvement in objective biomarkers which measured cognition, memory, brain processing speed, athletic performance and neuroimaging modalities measuring cerebral perfusion, blood flow and tractography. This is even after just one session of Hyperbaric Oxygen Therapy.
By increasing the blood oxygen levels, Hyperbaric Oxygen Therapy (mHBOT) purportedly "wakes up" the brain cells in the dormant areas and also constricts blood vessels, thus reducing brain swelling and promoting growth of new brain tissue.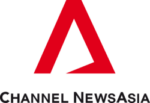 Hear from our founder, Josh on why billionaires, athletes and celebrities are obsessed with Hyperbaric Oxygen Therapy, as well as what is it like to be immersed in concentrated oxygen at a high atmospheric pressure.
Saksikan O2genes di Channel News Asia Talking Point di mana pembawa acara, Shrey, memulai Perjalanan Bio-Hacking untuk meningkatkan stamina dan kekuatan kebugarannya. 
Shrey mencoba Kepompong Hiperbarik selama satu minggu dan menyaksikan peningkatan yang signifikan di 4 domain kognisi - fungsi eksekutif, memori, keterampilan visual-spasial, dan kecepatan pemrosesan. Hasil ini diambil di Pusat Kebugaran Otak, dan bahkan para ahli di sana pun terkejut dengan manfaat Terapi Oksigen Hiperbarik bagi tubuh. 
Watch the full video here as he talks about his cocooning experience as part of his bio-hacking journey.
Learn more from the Experts
"My energy dips much lesser now, and I am able to accomplish more within a given time"
Hear more from our clients
Check out who uses Hyperbaric Cocoon
Cocoon by o2genes
Enjoy cocooning
at the comfort of your home!
Useful reads in our Library
The oxygen cure
by MD William S. Maxfield
Oxygen under pressure
by Dr Jason Sonners
Oxygen Revolution
Dr Paul Harch