Hyperbaric Cocoon by O2genes
Otherwise known as Hyperbaric Oxygen Chamber (mHBOT), cocoon delivers up to 100% oxygen while under increased atmospheric pressure at 1.4 – 1.5 atm in an enclosed cocoon to enhance oxygenation throughout the entire body.
The technology of Hyperbaric Oxygen Therapy stems from the USA, where oxygen therapy is used to stimulate blood circulation and oxygenation within the body for healing and recovery. Backed by evidence-based research and data, it has been proven that the brain is highly sensitive to changes of circulating oxygen concentrations, where low or absent levels of oxygen rapidly induce unconsciousness or cause permanent brain damage. 
Oxygen therapy gives relief for both acute and chronic pain and enhance sleep quality by promoting cells regeneration and internal melatonin while increasing blood flow. Moreover, oxygen is non-toxic, non-invasive and has no side-effects.
Facilitate Deep, Restorative Sleep
|
In the case of insomnia, the University of Alberta Neuroscientists found that when an individual is exposed to high levels of oxygen, it encourages their brain to remain in deep, restorative sleep.
Deep sleep helps our brains and bodies with recovery as well as memory consolidation.
On the other hand, when we are exposed to less oxygen, our brains remain in rapid-eye movement (REM) sleep. Oxygen therapy like the cocoon could be used to enhance deep sleep to ensure that individuals who tend to suffer from insomnia get enough restorative and slow-wave sleep.
Research has also proven that hyperbaric oxygen therapy increases the body's internal melatonin, thus lengthening the total sleep time and enhancing rest.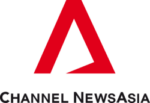 Hear from our founder, Dr Josh Lim (PhD) on why billionaires, athletes and celebrities are obsessed with Hyperbaric Oxygen Therapy, as well as what is it like to be immersed in concentrated oxygen at a high atmospheric pressure.
Catch O2genes on Channel News Asia Talking Point where the host, Shrey, embarked on a Bio-Hacking Journey in a bid to enhance his fitness stamina and strength. He is also looking to improve his sleep quality through his bio-hacking journey.
Shrey tried the Hyperbaric Cocoon for one week and witnessed significant improvements across 4 domains of cognition – executive function, memory, visual-spatial skills and processing speed. These results were taken at a Brain Fitness Center, and even the experts there were surprised by the benefits Hyperbaric Oxygen Therapy have to the body. Moreover, he also experienced solid, deep sleep after hyperbaric oxygen therapy.
Prof Shai Efrati
Founder and Director of the Sagol Center for Hyperbaric Medicine and Research at Shamir Medical Center.
Dr Scott Sherr
Director of Integrative Hyperbaric Medicine and Heath Optimization at Hyperbaric Medical Solutions
Dr Paul Harch
Former director of the University Medical Center Hyperbaric Medicine Department
"I finally felt like I actually slept the night before" - Client Bong
Hear more from our clients
Check out who uses Hyperbaric Cocoon
Cocoon by o2genes
Enjoy cocooning
at the comfort of your home!
Useful reads in our Library
The oxygen cure
by MD William S. Maxfield
Oxygen under pressure
by Dr Jason Sonners
Oxygen Revolution
Dr Paul Harch